APOLLOPCB Your Reliable PCB&PCBA Partner!
Raw Material Guaranteed:
Complete Production Process:
PCB Production Process:

Quality Control:
Why Choose ApolloPCB?
Efficient and convenient, shorten the delivery time. Apollopcb not only has professional PCB engineers and business teams to provide quick quotation and proofing, but also a complete PCBA assembly workshop. When you choose to let Apollo do PCB, Apollo can make PCBA quotation and purchase materials at the same time. When PCB production is completed, the materials and fixtures required by PCBA are ready, and they are immediately transferred to PCBA production. The production is closely connected and there is no need to wait for the process.

Improve the service system to ensure service quality. While we continue to upgrade automation equipment, we also pay more attention to enhancing customer experience. After receiving complete information from customers, we can complete PCB quotations as soon as one hour, and provide customers with free pre-production evaluation of manufacturability, design parameters, and process materials. Suggest or improve the plan. During the production process, the sales staff will promptly report the production progress and production status to the customer, so that the customer can control the production without any worries.

The warranty is 2 year, which is rare in the industry. Strictly manage and control in accordance with IPC standards to ensure the qualified rate of shipment quality. If customers use products in a standardized process, non-PCB external factors cause bad problems, Apollo promises free maintenance within one year. All PCB circuit boards are strictly inspected. In addition to manual visual inspection, we use automatic testing and inspection equipment, such as Flying probe tester, X-ray inspection machine, FCT and AOI automatic optical inspection equipment.

Precautions:
• Default process: only 1.6mm plate thickness, lead spray tin, copper thickness 1OZ, green oil white silkscreen
• File format: We only accept DXP, Protel99, PADS, CAM and Gerber files
• Those with special craftsmanship, please be sure to indicate or contact the customer service specialist
• The via process only satisfies round holes, and does not do square holes and other heterogeneous vias
• Except for matt black, matt green and purple, all other colors are free of charge!
• Order payment before 18:00 on the same day, and the delivery period will start from the next day
---
On Time Guarantee.
APOLLOPCB offers 24 hours express to 48 hours express lead time for PCB express fabrication. The normal PCB fabrication time in APOLLOPCB is 2-3 days for 2 layers. If you need it urgently, you could choose the express as your requirement. APOLLOPCB assures that we will arrange your order on time.
---
Guaranteed Quality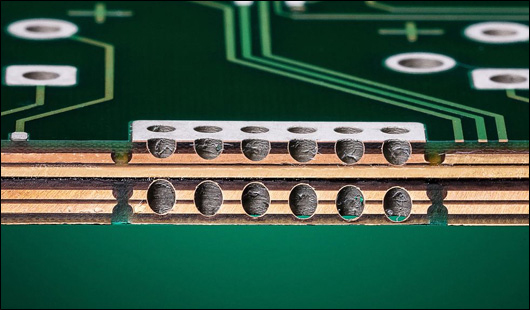 We fully stand behind the workmanship and quality of your PCB order within our stated PCB fabrication capabilities, and if you are not satisfied with your order, you could contact us! APOLLOPCB factory is ISO9001 and cURus certified. The quality of your PCB boards is guaranteed.
At APOLLOPCB, all the boards will go through the most stringent tests other than the basic visual check. We adopt most of the testing and inspecting equipment used in the industry, such as Flying Probe Tester, X-Ray Inspection Machine, Automated Optical Inspection (AOI) Machine. We are having 55+ new engineers on the daily basis around the world using our PCBs for their work, who trust us for our reliable quality.
Please Note: Customers need to be careful when you place order online, make sure that the information you have provided is correct and you submit the correct Gerber files to APOLLOPCB for manufacturing. APOLLOPCB is not responsible for boards that fail to function due to wrong order and/or if there are errors in design files submitted by the customer.